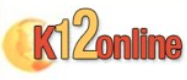 If you don't know about the K12 Online conference, you should! This year's conference started this week, but you can participate any time.
The K12 Online conference is a progressive professional learning opportunity to engage educators worldwide around 21st century learning. Participants can watch pre-recorded sessions any time they wish. This conference is asynchronous, free, and online. The 2012 theme is "Learn, Share, Remix."
This Wed., Oct. 24 at 9:00pm Eastern time, the Teachers Teaching Teachers (TTT) podcast will feature a live discussion about the K12 Online Conference in general and the Visioning New Curriculum keynote. We hope you can join us for this event.
In addition, Peer 2 Peer University (P2PU) has an asynchronous discussion group to talk about all the K12 Online Conference videos, and we'd love to see you there as well!