Check out these kindred online learning communities
crossposted from the Webmaker Blog
We started running online learning modules in response to the growing need for people to learn how both the technical and social structures of the web work. Open, online learning can activate and inspire people, and we've been trying to make Webmaker's #TeachTheWeb program a sustainable engine of learning and support for our community. We're pleased to partner with other open communities as we explore online learning and connectivism.
Meet Educator Innovator
Educator Innovator is an online meet up, blog and community centered on the principles of Connected Learning and run by a group of inspiring educators who are eager to help us understand how we can use re-imagine learning. Sponsored by the NWP and MacArthur Foundation, Educator Innovator recently ran the second annual #CLMOOC, a six week online learning experience designed to connect educators and encourage people to make and reflect. Learn more about Educator Innovator here.
Meet P2PU
Peer to Peer University is a collection of bright minds and inspiring open sourcers who are exploring open learning at every turn. They helped us build Webmaker Training and generally serve as inspiration by publishing research on open learning, organizing learning experiences and otherwise openly building an ecosystem of online learning communities. P2PU offers a variety of massive open online courses (MOOCs) as well as independent modules to help people level up in…well just about any skill you can think of! Head over to P2PU and explore their community!
Meet School of Open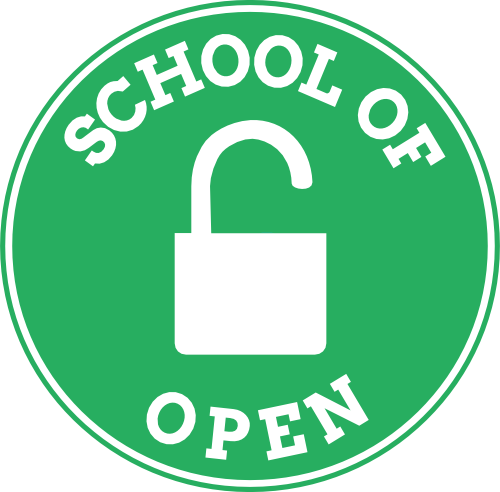 Partnering with P2PU, Creative Commons offers online courses and in person workshops designed to help you learn about a variety of open practices. The School of Open spans the globe with innovative courses around open licensing, copyright, collaboration and more. In September, this global community of volunteers will be launching School of Open Africa, a continental launch of open courses and workshops organized by the African community. Explore the School of Open and find an open course that interests you.
Meet ConnectedCourses
Starting September 15th, a group of inspired connected educators will be talking about openness and blended learning in a 12 week course that aims to help people run their own connected courses. The coursework will help you understand how we work in the digital space by demystifying the tools and trade of openness. Connected Courses is a way to explore why you might run a Connectivist learning experience, how to get started, how to connect online and offline participants, and how to MAKE things that support this kind of learning. You can join in the fun here.
Special Thanks
All of these initiatives have individuals who have actively encouraged and supported Mozilla Webmaker and our various programs. We're so happy to be teaching and learning with you!